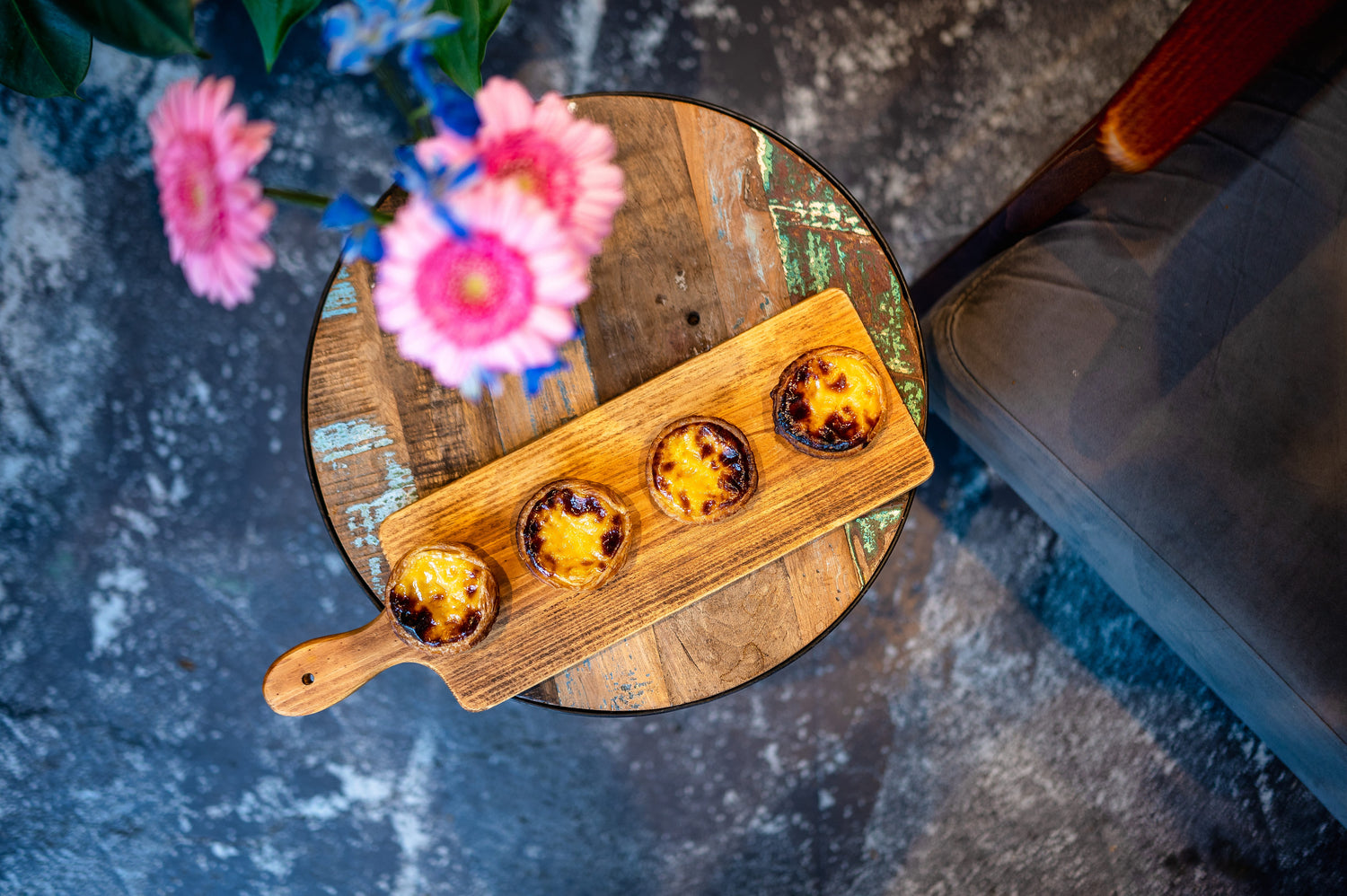 MIster nata story
The Portuguese are known for our sweet tooth: candy, cakes and desserts are part of any typical meal in Portugal.
Within this wide array of local products, we have the King of all Portuguese sweets, known as "Pastel de Nata". This delicacy with its crunchy pastry and creamy filling has been spreading joy in Portugal for over over 300 years. Everyone in the world has the right to become addicted to one of the 7 wonders of Portuguese gastronomy.
With our knowledge and experience we can offer the pastel de Nata that you deserve. Whilst enjoying this wonderful tart, you will for one moment feel the sun of Lisbon
Shop our Natas
OUR INGREDIENTS
Our mission is to bring the 'sun of Lisbon' to the Netherlands.
Where will we start? With our delicious custard tarts also known as 'Pastel de Nata'
Traditional & Hand-made Quality

Quick Distribution & Personal Service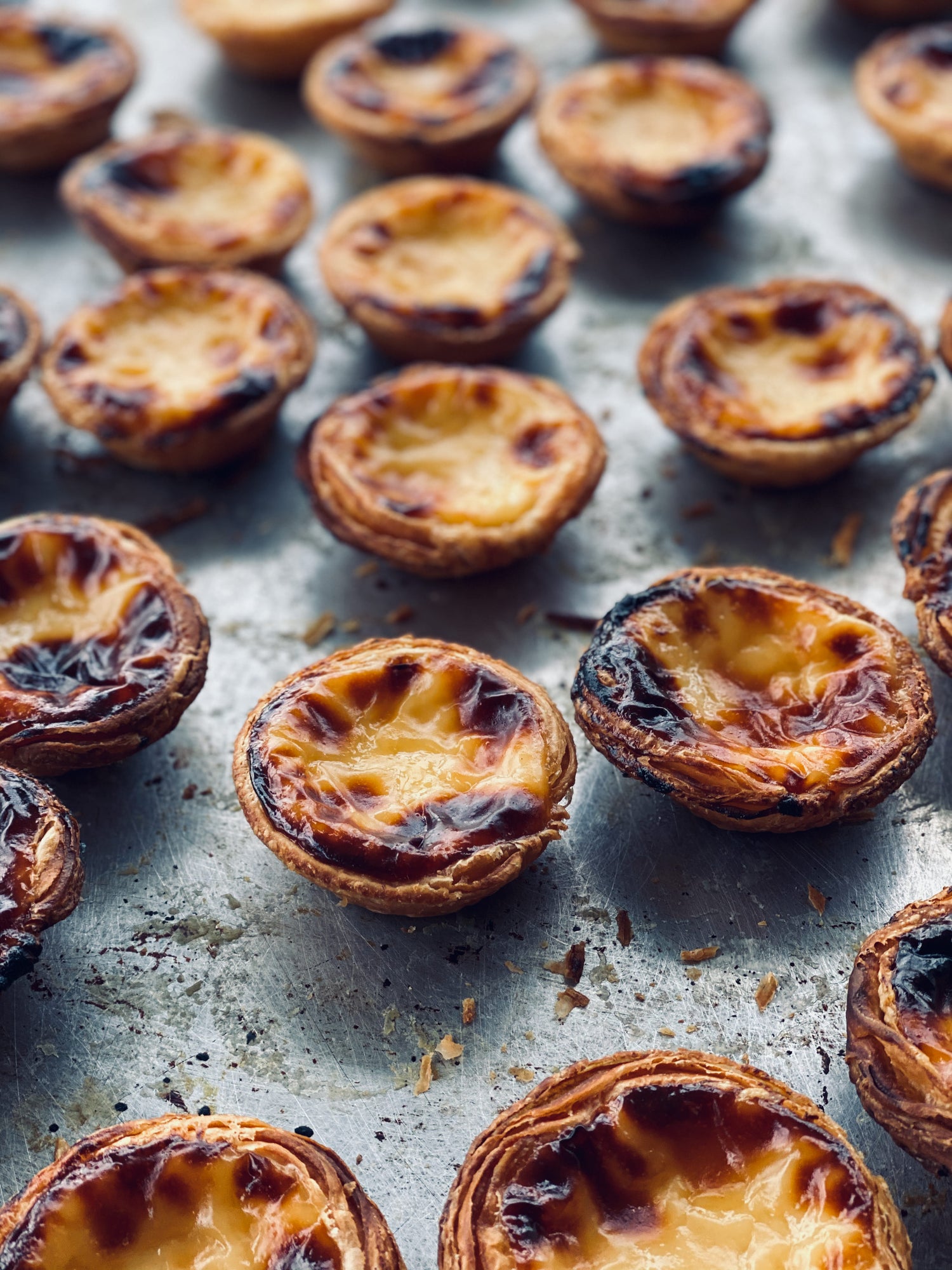 Pastel de Nata Story
The recipe for this delicacy dates back over 300 years to Belém, located west of Lisbon. Pastéis de nata were created by monks in the Jerónimos Monastery, (today known for being a UNESCO World Heritage Site). At that time, the nuns and monks used egg whites to starch their clothes, and the left over egg yolks became a major ingredient in desserts.
The monks began selling pastéis de nata when there was a need for funds to support the monastery. When the monastery eventually closed in 1834, the recipe was sold to the owners of the Fábrica de Pastéis de Belém, which opened in 1837 and is still the most popular place to buy them around Lisbon. The shop is located a short three-minute walk from the Jerónimos Monastery so definitely worth a visit if you ever end up in Lisbon!
Order now
How do we work
Hassle Free

We take away all the hassle until the delivery to your doorstep.

Heat Up

All you need to do is open the door and pop them in the oven!

Portuguese Culture

We will teach you all there is to know on enjoying a true portuguese experience.

Happy Moments

Combined with a coffee, or on the side of your favourite ice cream, Pastel de Nata will always leave you with a smile!